Search found 103 matches
by YzRiDeR72

Tue Jun 02, 2009 3:04 pm
Forum: Warcraft
Topic: Connecting to Battle Net
Replies: 7
Views: 6515
Ah thanks,
Moved the folder to desktop n' it works
And anywhere here it is btw... not best processor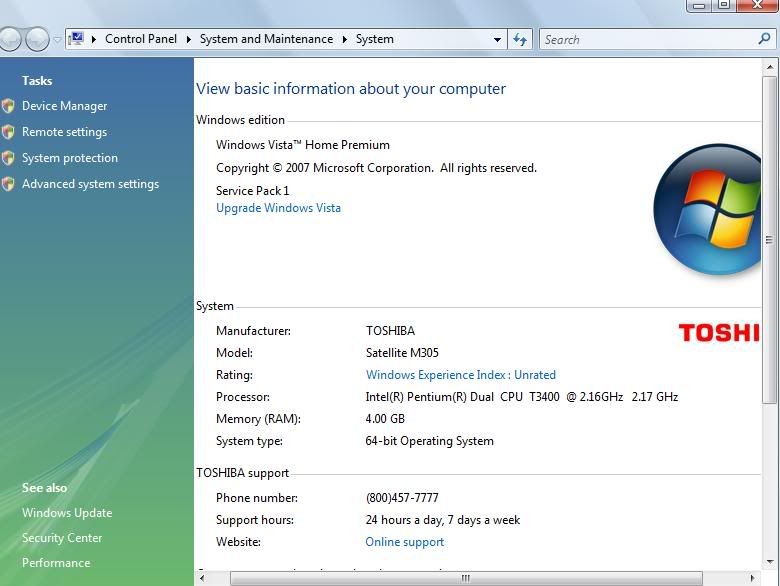 by YzRiDeR72

Tue Jun 02, 2009 6:05 am
Forum: Warcraft
Topic: Connecting to Battle Net
Replies: 7
Views: 6515
Yesterday i purchased a laptop, has more than enough to play WC3 easily, as it's faster than my desktop and has twice the memory. What i did is just put the Warcraft III folder from the program files folde on a Flash Drive and then put it on the laptop.. however when attempting to connect to BattleN...
by YzRiDeR72

Sun Jan 25, 2009 9:42 pm
Forum: Applications & Games
Topic: Call of Duty 4
Replies: 4
Views: 4894
Aww did another person play?! I missed his response
by YzRiDeR72

Sat Jan 24, 2009 5:23 pm
Forum: News
Replies: 9
Views: 26262
My new phone!
Verizon
enV 2
(Although i got in black
)
by YzRiDeR72

Sun Jan 18, 2009 11:07 pm
Forum: Programming
Topic: Online Computer Lectures
Replies: 3
Views: 4656
Are you into computer programming? Try watching these lectures from UNSW College for free on youtube! The User Channel Or maybe other people know of other sites for Informational lectures? Although not related to computers, i've been watching some scientific lectures as well from Professor Steven Ha...