Half a year ago
, I began work on a new version: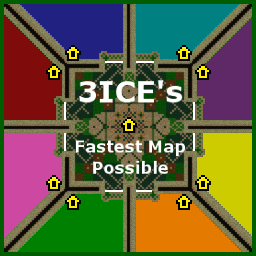 New features:
Stacking crown of kings (5 upgrades max)
Mass controller ignores woodcutting ghouls
Mass controller now colored according to the player that cast it
Mass controller can now send hold position, stop, patrol and move commands as well
Mass control can focus fire
The game now waits for all players to pick a race before starting
Creeps drop random tomes
+3 tomes added, more powerup tomes added
Shops can switch between heroes again
Awesome in-game countdown mimicking the one in the lobby
Random funny messages when players use mass controller appear in the form of a floating text at the target
Also the number of units in the army and the total food used by the attacking player
Almost fully TFT compatible (Except building speed)
Better quest descriptions
Teleport scroll has infinite charges, teleporting costs 10k wood or 1k gold.
Better public humiliation for gold hoarders (noobs)
Sharing control lets you build buildings too
Leavers automatically share control with an observer or all teammates if no observers present
No fog (I have to change this to a setting, because some people might complain… Especially maphackers. Why them? Because they needed that advantage to win and if I give everyone vision the game would be fair and they would lose.)
It is looking great except I seem to have crashed into a wall, head on.
My map has the terrible, terrible symptoms of
desync
and despite my best efforts I am unable to track it down. I might have to remake the map from scratch, the file is probably corrupted.
Edit: Fuck imageshack.us they deleted my pictures. Changing to my own host…